This week focus on modelling first task-based project, learning solid foundations of traditional practice (again) and having a more in-depth look at the tools for 2-point perspective.
Traditional Art Practice – Building blocks & Medieval Gateway
This week in traditional art practice, we focused on the building blocks of the figure in still life & more on one-point perspective, drawing the medieval gateway off campus.
Still life had shapes set out for speed drawing warm-ups. This was an introduction to primitive shapes; combining line and tone to create the impression of volume – building up the contrast. We all focused on the combined use of contour, line and tonal value with rendering techniques. I really enjoyed this and finished
the final piece within the week (yay :3). However, I included my thumbnails on the page, which Teo told me not to do again, and the line/outline was too thick on the figures. Overall I think it came out great though.
We walked around twenty mins to the medieval gateway, just off campus. We
were developing our knowledge of single point perspective & at the horizon line/reference points within the
environment. I had a bit of trouble creating the thumbnails but Chris really
helped me to analyse the complex landscape compositions. On location at the mediaeval gateway in Newarke Close / Castle View was nice on the sunny day we were there. After I made the main piece but only 3/4 of the ways through (Look at pictures below for progress).
3D Game Production – UV Unwrap
This week focused on the main part of material tabs and UVW Unwrapping in 3D 
Max and the treasure chest creation. This focused on the modelling side and materials of 3D Max. These tutorials followed on from the
basic interface and modelling skills introduced in weeks 1 and 2 & introduced the essential basic skills for manipulating Geometry using the Editable Poly mode and Sub-object levels in the Command panel. We created a Warhammer using mainly the "editable poly" modifier and I also used panopto (DMU Replay) to look into this in detail.
After the Warhammer (Thursday), I made the first initial parts of my treasure chest for the week 6 formative assessment. We will use the taught
content to produce the chest. You should try to

produce the chest, unwrap it, and create a hand painted texture in GAME1005. I feel the piece went well and will create a great treasure chest. Haven't created the 
content to produce the chest. You should try to props yet but hopefully, when I finish the piece it'll be okay to add some (not creating too many tri-count).
Digital Art Practice – Perspective Tools (again)
Yet another look into the fundamentals of Photoshop and also traditional art. To understand 2-point perspective and how it will aid our work. I didn't actually attend, which is a shame because I may or may not have problems with this subject. I looked at online resources but finding it hard. Will have to explore this outside of class.
Critical Game Studies – Employability and Pong
We were looking at early arcade games and the first generation of home consoles and games (1972–1978), which I thought was really cool.  We also looked at the
1st generation home game consoles and how they drastically changed the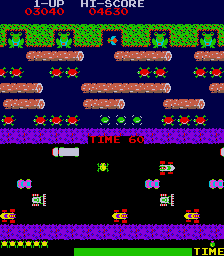 gaming experience and in turn, culture. It was really fun. So was the playtests of Breakout and Frogger game, looking at them analytically in groups.
I also need to remember to approach disability and maybe tutors about disability getting worse.